Adored — The Exclusive Coaching Programme
Rock Your Love Life, Like You Rock Your Business.
Are you a successful, independent career woman with everything you want except for a stable relationship with a loving man?
Are you tired of dating the wrong men?
Are you sick of sitting home alone on Saturday nights and can't figure out where the good men are?
While on a date with an attractive man, do you find yourself behaving as if you were interviewing a job candidate, asking him question after question and trying to control everything?
Do you desire to have a life filled with fun and adventure that you can share with the perfect-for-you love partner?
Does everything you touch turn to gold, except your romantic partnerships?
Is your career booming while your love relationships fall apart?
You have made huge strides in business, climbed to the top of companies, built million-dollar businesses and forged into traditional male professions.
Yet, when it comes to romantic relationships you still struggle to make it happen.
Now that you've made it to the top of your industry, you wish you could have success AND love, but perhaps you don't have time to devote to your love life.
The ADORED programme is designed especially for you–the successful business woman who is ready to experience great love and doesn't have a lot of extra time on her hands!
In case you're wondering,
Being a successful woman in business can actually be a problem in your love life. I've seen the statistics to prove it.
If you apply the very same principles to love relationships that you used to catapult yourself to the top of your career, it's likely you are sabotaging your chances for a fulfilling love life.
Over and over.
Maybe your friends suggested that you put yourself on the trendiest dating websites. Sounded like good advice, so you did it.
You had date after date with … disaster after disaster!
Or you met a man, or two, so appealing and promising, but somehow they slipped through your fingers.
So where did all of this research, study and experimentation get you?
Frustrated?
Burned out?
Exhausted?
Completely disappointed and jaded.
This is a scenario I lived through in the past, so I can relate. If the discouraging situation I described sounds like a scene pulled directly out of your real life, read on. Because I have an invitation for you.
But, first I'm going to tell you something that you may not believe right now
You can have it all.
Before you shake your head and disagree, I'm going to ask you to suspend your disbelief for one minute because this isn't a fairy tale. This is real and I'm living proof!
a love coach for successful, high-achieving business women.
If you feel ready to throw in the towel and give up trying to find the love of your life, I'm here to help!
After taking the right actions and applying the right mindset, I fell in love with my life AND married the man of my dreams … and so can you!
I'm happily married to my adoring and supportive husband, Louis, and we are working on creating a small family of 3!
Why I Created Adored
Before I created this programme, I was a life coach and worked primarily with high-achieving, successful women who came to me because they were burned out from working too hard to achieve their ambitious goals at work or business. Many of these women told me they felt lonely, purposeless and forgot the last time they had fun. As a result, they had lost that spark: that zest and enthusiasm they once had for life had disappeared.
Even though I wasn't focused on love relationship issues specifically, it became evident that all of the single women who worked with me at that time experienced exponential improvement in their love lives. It was a bit surprising, but I began to see the patterns so clearly! I knew that I had a special gift to help other women achieve what I already had: a great love affair with life and a man to share my joy with.
Imagine what it would FEEL like to have a true partner by your side. Someone to share your life and success with. Someone to fulfill your big dreams with. Someone to see the world with. Someone to grow old with.
When I was personally looking for support to help me with my love life years ago, I tried it all–relationship gurus, love/dating coaches, seminars, retreats and courses, but nothing worked.
Years later, I realized that all of those approaches did not work as they had these "How To" strategies built into them. They were teaching all the tricks, giving tips, advice of what women should do to fix their love lives. And they did work, but only in the short term. I knew I was seeking a long term solution.
For example: Once I hired a love coach who told me that men generally aren't as attracted to successful women. When I asked why she told me that "successful women" put out too much masculine energy. So I began dressing and acting more "feminine" to attract a man. The problem was I didn't feel like myself and I could tell that the men could sense it too. This strategy failed miserably!
Part of the problem was that the ones drawn to the "feminine me" were Alpha Male, macho type guys that just didn't do a thing for me. I found them shallow, cold and self-absorbed. Also, I wasn't attracted to men who had no drive or desire to be successful. I knew that there was someone out there for me, but at times it seemed impossible that I would ever find him.
I was dating like crazy: imagine a pipeline of dates, where dozens of men were giving me compliments and unexpected surprises. I was rolling in men inviting me on dates!
However, they were not the RIGHT men!
Some of them "ticked all my boxes" and I truly believed they would make a great partner, but there was always something wrong. For example, I could not relate to them, feel close, intimate…and I thought I had to "play games" (as suggested by all the coaches and teachers) to make them like me. I was stuck! The question I asked myself was,
The big epiphany for me during this frustrating time in my life, was that these courses were all coming from the disempowering point of view that I was not good enough the way I was. That I needed to "do certain things" to attract the guy. In fact, they were teaching me that I needed to change myself to get the guy. How absurd, right?
In the end, after years of taking these kinds of courses, I moved further away from myself and became someone I hardly recognized anymore. If you have become discouraged after taking a lot of relationship courses, this is why! You are being taught to turn yourself into a human pretzel to please a man.
Believe me, this is not the way to build a lasting foundation for a committed love relationship!
I know because I was right where you are now, completely frustrated and ready to give up.
I finally realised that the question was not so much why was it so hard for a strong and successful woman to find a strong and successful man, but…
This is what the ADORED programme is about!
My approach is unique because it is all about reconnecting to who you already are. You don't need to change a thing about yourself to attract the right man because you are already enough they way you are! You are unique, and you have a bright light inside of you that is different from anyone else, which makes you, YOU.
The only thing you will need to do when you work with me is to get back to who you are. The you who was lost on your way to success.
Because I will give you the long-term solution in my coaching programme, ADORED, you will:
• Feel secure in who you really are on the inside.
• Fall in love with yourself and magnetise the perfect love partner naturally, in no time!
• Have peace of mind, as there will be no games to play and "how to" strategies to implement.
• Experience even more business success and have a great man in your life to share it with.
ADORED is the right programme for you if:
• You've rocked the professional life and now you want to have an awesome relationship too.
• No purpose in life. (Trip to Bahamas, then what?)
• Coming home and nobody there, feeling lonely.
• Feeling lonely at holidays.
• No excitement and fun in life, you feel bored.
• The whole dating process terrifies you.
• You are attracted to the wrong guys.
• You are afraid of getting disappointed again or repeating the same mistakes.
• You are seeing unhealthy relationship patterns (the guys are non-committal, unavailable, narcissist, self-centered or you keep compromising yourself and being accommodating, giving too much).
• You are struggling to trust (or you trust too much and don't have good boundaries).
All in all, not only are you getting into relationships with the wrong men, but you ruin things with the men that could have potential to be your long-term love partners.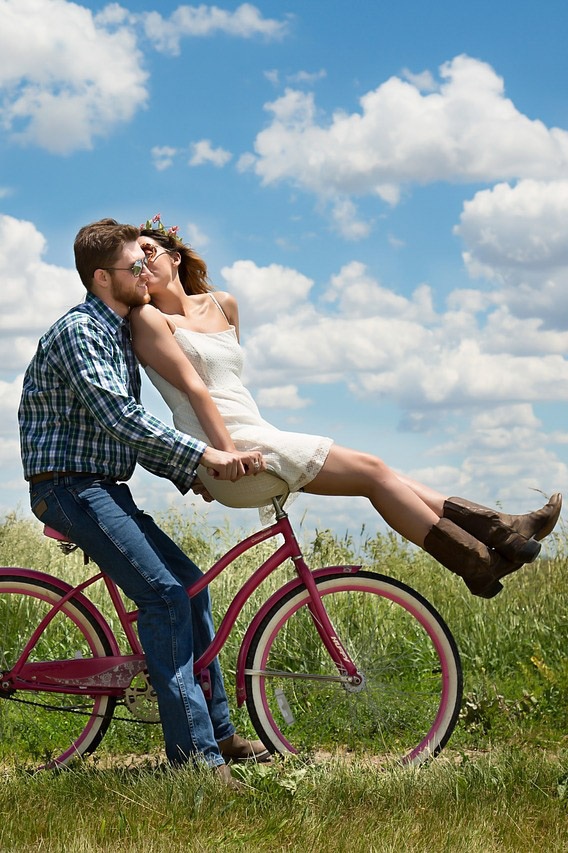 The Kind of Love Relationship You Can Have
After completing the ADORED programme with me you will have the kind of relationship where
• You adore each other.
• You empower each other.
• You challenge each other to grow.
• You celebrate each other's triumphs and successes.
• You both feel fulfilled in love and always support each other.
• You are two independent people who have an authentic partnership. (For example, when two people are more committed to passion, play, and fulfillment rather than winning an argument).
Adored - The Exclusive Coaching Programme
There are two convenient enrolment options for you:
3 MONTHS
• 12 weekly, 90 minutes private session (via ZOOM or in person)
• Homework: Actionable Homework assignments to complete between sessions in a structured workbook format.
• Personalized Bonus Content: I'll add many transformational exercises that are not part of the programme, which will help make your journey to love flow more smoothly and quickly. Examples: How to Stop Procrastination; Get Motivated Again in 5 Minutes; Expose Your Hidden Time Wasters; Interruptions Blaster Workbook; Wacky Wild Goal Brainstorming Tool; Love & Loathe Exercise; and more!
6 WEEKS
(Designed for women who wish to experience faster transformation and results.)
The Adored Intensive Program option includes everything stated above, in the 3 month coaching program. The only difference is that you will have (2) sessions per week over a six week period.
Interested in group coaching, too?
The group programme covers all of the coaching modules described above. PLUS, you will gain access to my exclusive Facebook community where you can learn from and be supported by like-minded, successful women.
Please note that the group sells out quickly, so add yourself to the list now so you don't miss out!
Please fill out the form below to be added to the group programme waitlist.
"Joining Irina's Adored programme was one of the best decisions I've ever made. My whole life has changed. After managing a big company for over 20 years I was successful, but felt lonely, exhausted, and purposeless. I forgot the last time I had a proper laugh or spent time on me. My love life was a total disaster. To be honest, when a friend recommended the programme, I was sceptical. I was sick and tired of the wasted time on dating, being with the wrong men, and all of the disappointments in love. But, the pre-enrollment call with Irina made me decide to go for it without thinking twice. I loved her natural joyfulness and positive attitude! Irina was like my fairy-godmother who gave me back the ability to dream and believe in these dreams … and I am well above 50. After the programme, I felt liberated, open to new adventures, full of life and joy, empowered, happy and in love. I met an amazing man who adores and cherishes me every single day! I strongly recommend Adored to all high-achieving, ambitious and driven women who have been focusing on their success for a while and lost the joyful and playful part of themselves. Renew your zest for life, sense of purpose and finally meet the incredible man of their dreams. Trust me, this will be the best journey of your life - coming back to yourself and moving towards an incredible, loving, deep and intimate relationship you could not even dream about."
- Anna, CEO
The Adored Programme Outline and Modules
My unique and effective coaching programme includes 3 stages and 12 modules, all structured in a very strict (proven!) order to help you have a smooth journey from where you are now, to finding your love partner.
Each module takes one week to complete and includes 3-5 bite-sized, easy to implement lessons.
You'll begin your ADORED journey with a PDF workbook to reflect on and complete, touching on all the places currently impacting your love life.
This stage is focused on YOU.
I consider this first step to be one of the most important places to begin on your journey to love. In additional to leading you to the man of your dreams, most of all it will help you come back "home" ... back to the real YOU and from this place, your entire love/relationship experience will be different. It will be easy, natural and fun.
You will become grounded, confident, serene and absolutely secure in who you really are.
MODULE 1: Your Love Life Inventory
Your Love Life Inventory. Empowerment comes from slowing down and taking time to think about your love life up to now and what impact different events in your life have had on it.

It is about owning your story and being proud of it.

We will also make an inventory of your current love situation and life in general. For example, we will examine anything that zaps your energy, and how advanced your self-care is. We'll look at how you are doing mentally and emotionally overall.
MODULE 2: Get Clear on Your Values
Get Clear on Your Values. Once your values are crystal clear, not only it will make your life more enjoyable, fun and meaningful, it will be much easier to meet the right man who is in alignment with what is truly important to you. You'll make choices based on your priorities, wants and needs, and won't waste time on men or relationships that are not in line with your values.
MODULE 3: Life Purpose
Life Purpose. Living a life that's congruent with your purpose will allow you to start each day with a smile, hope ... and a plan. It's a way to connect with something meaningful outside of yourself.

Everyone has a different "why." The trick is to determine the "why" that fits your values and talents. If you feel like you're stuck in a rut, discovering your life purpose is the initial step towards a life filled with passion and contentment.
MODULE 4: Envision Your Ideal Love Life
Envision Your Ideal Love Life. Where are you heading? It's time to dream big and get crystal clear about what you want in love relationships. This will help to eliminate any incongruence, hesitations, or doubts.

When you know what you want and it is aligned with your life purpose and your values, you will not waste even a minute on being with the wrong man. You will choose more wisely from the very beginning.
STAGE 2
Release Love Blockers
We will focus on removing your barriers to love, which I call "love blockers." These are actually self-sabotaging, self-protective beliefs and behaviors that are fear based and that separate you from the man and the love you are wishing for! This is why such an incredible, successful, and independent woman like you is struggling with your love life.
Your love blockers are actually your armor (a protective shield) that on the one hand, helps you feel stronger as nothing can get to your core. They protect you from any pain and disappointments, but they also "protect" you from love and connection, so you end up pushing away what you most desire. In this module, you will begin uncovering "love blockers" and breaking through them!
To be honest,
there is no point to even start looking for a man before you remove these love blockers. You won't have the ability to see them and the right man can't get to you either!
MODULE 5: Love Memories
Love Memories. We will review each of your love experiences to take a closer look at the love blockers that have formed. You will begin to see the patterns and lessons learned, as well as any negative feelings still lingering.

MODULES 6-7: Getting Unstuck From Love Blockers
Getting Unstuck From Love Blockers: You will discover very powerful techniques and tools to let your love blocks go emotionally, physically and mentally (forgiveness exercises; EFT: Emotional Freedom Technique; parts integration; decluttering).

It's all about releasing trapped anger, fear, and other deep emotions holding you back from attracting and being with your match.

MODULE 8: Setting Yourself Free From Love Blockers
Setting Yourself Free From Love Blockers. Now that you are aware of your love blockers, and you have applied all the techniques to release them, the next step is to create powerful and empowering beliefs to help you keep moving towards the love partner you want.

STAGE 3
Inviting The Love You Want Into Your Life.
This stage is all about bringing it all together (knowing who you are and being free from love blockers) and setting yourself up for success in love.
Now that you know who you are, what you want in relationships and what your values are, it is time to OWN it, live it and move forward towards meeting the right man. The key to a fulfilling love life is to switch from a "success" mindset to "love" mindset.
We will create a "roadmap to love" designed by YOU, based on YOUR values and vision. We will set up aligned goals and a clear action plan using my transformational "Grid" technique. Combined with your renewed sense of self-love, this roadmap will ensure you never lose yourself or compromise your success in relationships again.
With everything summarized in one place and easy to follow, you won't feel confused or overwhelmed when you begin meeting the right men.
Your life will feel more streamlined, making it easier to focus on your love life in a way that is consistent with your self-worth and emotional freedom.
MODULES 9-10: From a "Success" to "Love" Mindset. Time to Switch Gears!
From a "Success" to "Love" Mindset. Time to Switch Gears!

To break out of your vicious love circle, you need to get rid of love blockers (which we did at Stage 2) and make your success mindset work FOR you, not AGAINST you. You will learn about and begin to apply a Love mindset. It's all in finding your own inner balance of (masculine and feminine) energies and expressing them authentically.

Important: After the ADORED programme, you will not only be as successful as you are now, you will find that your success grows when you have a supportive partner by your side!
The reason why I work exclusively with successful women in ADORED is that they already have a success mindset in business and can easily apply this to all areas of their lives, including LOVE.
My clients are committed, take full responsibility for their lives, set up clear goals and let go of all distractions along the way. By "softening" your success mindset a bit, you will be totally irresistible–in work and in love!
What is a "Love" mindset?
It is all about acceptance, trusting the process, being patient, letting go of control and any expectations, and setting your priorities in line with your values.
The benefits of this mindset are:
Feeling relaxed, calm, peaceful.
Knowing who you are and being comfortable in your own shoes.
Loving life and men.
Smiling and laughing more often.
Being in harmony and having an incredible work-life balance.
Releasing all toxic relationships you have in your life.
Included in Modules 9-10:

Upgrade Your Life (From Economy Class to First Class). It is about self-love, self-respect; knowing that you deserve to have a fabulous lifestyle irrespective if you have a great guy next to you or not. This is all ABOUT you, not anybody else.
Release Your Toxic Relationships. By letting go of all the people that are toxic for you, you are focusing on those that matter most and who have a positive impact on your life.
Small and Big Rocks. Re-defining your priorities in line with your values.
Dream Symbol Meditation.
Daily Success Habits. Be in charge of your life. Create a simple framework around which the day's activities fall into place. This will make you feel calm, relaxed and assured, which are all the attributes of the "Love" mindset. GRID Love Calendar (Monthly/Annual). Transformative, aligned planning tool.



MODULE 11: Your Roadmap to Love.
Your Roadmap to Love. You'll create an aligned roadmap to use going forward to navigate the dating/relationship with ease. It will help you let the right man in, rather than sabotaging something beautiful. You'll be able to allow the deep intimacy that you truly desire.
Included in Module 11:
Setting Up Healthy Boundaries (Not Walls!). Take a closer look at what you need in order to fully honor YOU and be treated with exceptional love and respect by the people in your life, including the men you date. You can change the way you are treated in a natural, respectful way.
Principles and Standards (The Deal Breakers).
The Power of saying NO.


MODULE 12: Aligned Dating and Becoming a Love Magnet.
Aligned Dating and Becoming a Love Magnet. Rather than looking for your man (which never works), it is all about using your biggest POWER–being yourself–to easily recognize your match. They will find you irresistible! You will learn to use dating as a vehicle for personal growth so that you can naturally shift who you attract and who you're attracted to.
Included in Module 12:
Your Dream Man Profile.
Your Dating Profile.
Relationship Values (Your Action Plan For Meeting the Right Man).


Once you're signed up for ADORED, you will get:
• 12 weekly, 90 minutes private session (via ZOOM or in person). We'll record each session so you can go back anytime to review for inspiration and motivation!
• 12 Modules in a PDF workbook format to support your transformation.
• Bonus Content
After working with me in my ADORED program, you will:
• Confidently move forward towards the right men who appreciate you and cherish you. And adores you :-)
• Feel secure in expressing your whole self in your love relationships.
• Feel successful in every part of your life–not just your career.
• Prioritize yourself for a change–you'll make time for self-care and FUN.
• Experience even more business success than you already have, with the man of your dreams by your side to share life's sweetest rewards!